We will be sharing more  
information about your  
future immersive experiences!
Thank you to all the advisors for joining us in our Virtual Valle de Guadalupe Wine Tasting Event. We walked you through CENEU and our Hybrid Medical Spanish Immersion Program from 2020 and 2021.
---
---
---
Learn more about
Valle de Guadalupe
Valle de Guadalupe in one of five valleys in Baja California; it produces 90% of Mexican wine and has an agricultural community that allows our educational program to integrate and provide a better quality of life for the folx who live in this community. We have developed health brigades that allow students to help underserved communities.
---
Here you have a little sneak peek!
---
---
Testimonials:
---
After Covid, we decided to launch a virtual immersion program.

We recognize the resilience of all students who are facing the global health contingency that we are currently living. We are so proud of our students for wanting to better themselves regardless of the situation. They have shown that through commitment, effort and constant work, there is no pandemic that can stop them from continuing to excel. The Hybrid Medical Spanish Immersion Program 2020 was very successful. We had a group of 45 participants.
---
[videogallery id="example_youtube_videos"]
---
Collaborations:
This is a three-week long course hosted in collaboration with the
Department of Medicine at Xochicalco University (UX).
The prestigious,Universidad Xochicalco, has 46 years of experience in higher education and is accredited and certified by COMAEM (Mexican Council for the Accreditation for Medical Education). One of their core values is to help underserved communities.
We collaborated with Madera 5 Winery, Pro Vino and the business initiative, Business MakeOver to prepared this dynamic experience that will allow you to get to know the region and benefits of our educational program.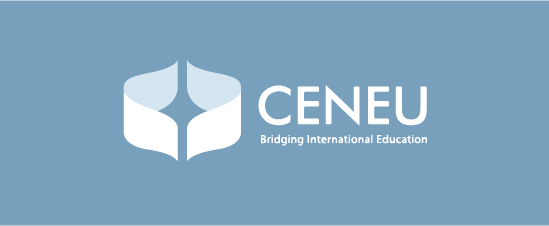 About Us:
CENEU is an entity that was established to create bridges between language and cultural barriers around several fields, including the medical field. We are located in San Diego. Over the years, we have witnessed the impact of international education. We are always excited to partner with different Universities to offer students great immersive experiences.
Dates of previous information sessions:
UCSD HOPE Board Member Info Session
March 12th, 2021
UCSD HPM3 Board Member Info Session
March 1st, 2021
UCSD MEDS Conference
February 19th - 20th, 2021
University of California Irvine Information Session
February 11th, 2021
University of California Berkely Information Session
February 10th, 2021
Spanish Exchange Class with UCSD
February 1st, 2021
February 3rd, 2021
Mercer University Information Session
January 28th, 2021
UCSD Health Beat Information Session
January 13, 2021
Information Session for UCSD Global Health
November 12th, 2020
Virtual Valle de de Guadalupe Wine Tasting
November 10th, 2020
If you are interested in scheduling your own information session contact us here:  [email protected]